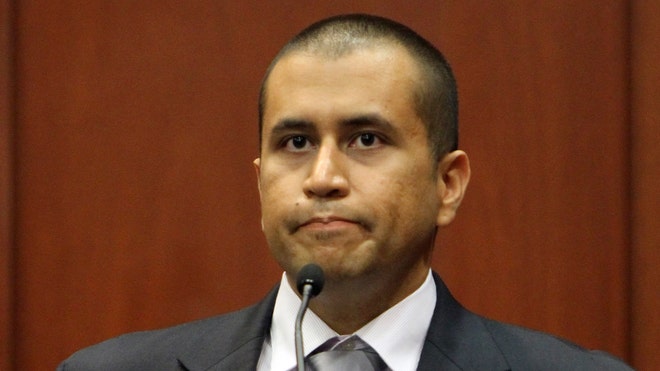 Does it matter at all anyway? Hasn't the media already condemned the "white-Hispanic" as guilty before a fair trial? Hasn't the President already come out and addressed this issue, saying Trayvon looked as if he could have been his own son?
I spoke about this when the news broke that George Zimmerman was found to have shot and killed a kid, Trayvon Martin under curious circumstances. And that's what they were, curious. We knew before that Zimmerman turned himself in and stayed with police for 7 hours. Not really the behavior of a murderer. Also, now we know that his medical exam showed multiple bruises, black eyes, cuts on the back of his head, etc., and Trayvon's body shows two wounds: the bullet hole and scrapes on bruised knuckles!
This is appearing more and more as thought Zimmerman showed so much restraint that he took a good beating before shooting the 6-foot-tall athletic "boy" in self-defense. Of course the liberal government-run media is now reporting that Zimmerman's doctor is lying, or his clinical findings weren't so substantial, and they have to make this case, because if it is proven that Zimmerman acted in self-defense, there will be an entire media, political party, and President who were all wrong to come out against an innocent man.
Don't get me wrong. Like any prudent, semi-intelligent person ought to, I am restraining myself from any siding with anyone on this case until all the facts are on the table. This is called seeking "justice". I want justice for Zimmerman and Trayvon Martin. Period. Whatever is proven in the court of law, factual and evident, is what will be, and needs to be respected. But the parading of a victim as some symbol of racism who fell to a hate-crime when it is possible that that victim may have been the provocateur and received a just reaction by his victim (self-defense).
Since this is Catholic1.net and not foxnews.com, let me give you one last opinion, which is Catholic and not political or biased. I pray for Trayvon Martin. He was young and may or may not have provoked Zimmerman. Either way, he did not deserve to be killed. Nonetheless, a person does have the right to defend himself, and the taking of a life to defend one's own life is not a crime because the person's death is recourse to their own provocation. Any time any man is willing to take a life ought to be willing to give his own life, which would be the case if Trayvon put a beating on Zimmerman. But we must abstain from judgments and let justice take its course through the evidence.
See the original article here: Court records say George Zimmerman had multiple injuries after Trayvon Martin's fatal shooting